Why effective leaders must manage up, down, and sideways
August, 2017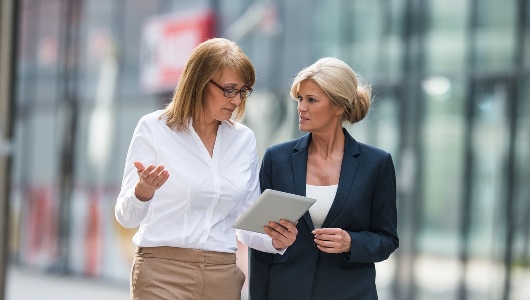 Strong team leadership isn't enough. New research from McKinsey shows the importance –  for business impact and career success – of also mobilising your boss and your colleagues.
Most of the leadership advice aimed at senior functional managers revolves around building, aligning and energizing teams. While this is often a challenging task in its own right, Thomas Barta and Patrick Barwise have used a wide-ranging study of the leadership actions of 1,200 chief marketing officers to demonstrate the benefit that leaders might derive by extending their influence upward and horizontally.
Organization theory argues that managing upward and sideways is good for both the company and the individual leader's career: CEOs need the insights and pushback of trusted executives to help sharpen strategy. And complex modern organizations benefit when people engage with their peers across functional and business-unit boundaries to bring a range of perspectives and drive change and innovation.
By modelling perceived business impact (contribution to revenue and profit growth) and career success against 96 variables (which included leadership behaviours, functional skills, personality traits, socio-demographic variables, and external factors, such as peoples' fit with the company) Barta and Barwise lend clear support to the notion that senior executives should pay more attention to mobilising their bosses (managing upward) and functional colleagues (managing horizontally). Taken together, they estimate that these upward and horizontal actions were about 50 percent more important than managing subordinates for business success (45 percent versus 30 percent) – and well over twice as important for career success (47 percent versus 19 percent)!
Click here to download a copy of Why effective leaders must manage up, down, and sideways
Thomas Barta is a McKinsey alumnus and was a partner in the firm's Cologne office; Patrick Barwise is emeritus professor of management and marketing at London Business School. They are co-authors of the new leadership book The 12 Powers of a Marketing Leader: How to Succeed by Building Customer and Company Value (McGraw-Hill Education, September 2016).