What do today's most successful leaders look like?
November, 2015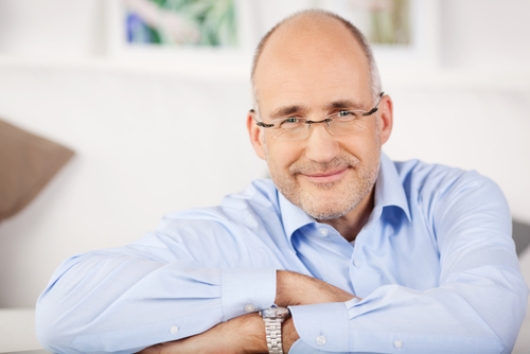 Leaders' responsibilities have become increasingly diverse over the past decade. How are they responding to this challenge? 'By focusing inwards on their individual performance' according to best practice insight and technology company CEB. And that's a problem.
It's a problem, CEB suggests, because leaders who focus inwards can end up pursuing their team goals at the expense of other goals and may even create conflicting strategies as a result. Leadership becomes competitive as they battle to hold onto their best performers and claim the biggest proportion of organisational resources for their team. And ultimately strong individual results may not necessarily translate into better company performances.
According to CEB's white paper "Are Your Leaders Driving 'One-Company' Results?" leaders who have the most impact go beyond that: they remain self-aware but they also perceive and appreciate the broader view of what needs to be done collectively to deliver a strong business performance. The report refers to this style of leadership as 'Enterprise Leadership'.
Being able to find or develop 'enterprise' leaders could offer organisations an opportunity. To achieve such a radical change in leadership style CEB advocate the need to understand the most important behaviours that distinguish 'enterprise leadership' from traditional leadership. 'Enterprise leaders', they assert, take from and give to their peers, prioritising company goals over personal ones. They 'push' and 'pull' team contributions by working within their teams, rather than just delegating to them, facilitating rather than directing team performance.
According to CEB, companies must then focus leadership investment towards supporting new behaviours. That includes changing leadership mind-sets. Many of today's leaders have modelled their thinking on leaders who have been successful through working independently. But now companies must move away from simply assessing and building individual competencies and help leaders understand how their actions affect the organisational climate. Companies must also invest in transparency to make collaboration easier; 'enterprise leaders' understand who they can get help from as well as who they can help.
Finally, companies must consider whether changes are needed to the way leaders are evaluated to alter their perceptions of reward. CEB's research suggests that less than 1 in 5 (17%) of 'enterprise leaders' had top ratings in their last performance evaluation. With their evidence suggesting that 'enterprise leaders' potentially boost annual business unit revenue growth rates by up to 12%, compared to 4% from more inwardly business unit focused leaders, there are some interesting arguments to consider in their report.
Click here to access the original article: CEB Are Your Leaders Driving One-Company Results