The best career change advice
July, 2016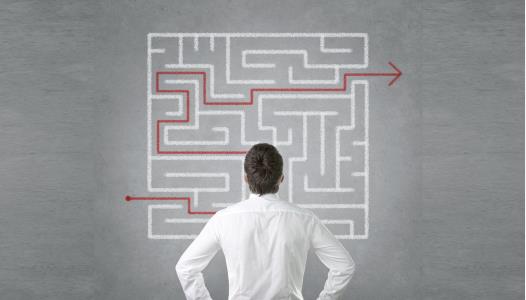 Marcus Barber, Client Relationship Partner at Anderson Yorke Associates recently asked a number of career experts and people who had changed careers for their best piece of career change advice.  Whilst the list of responses he compiled isn't exhaustive, it contains some great nuggets of advice for the earlier stages of the career change process.
Understand yourself
The best place to start is to understand yourself and your current situation.
Kristin Sherry stresses the importance of self-discovery by asking yourself reflective questions and speaking to others.
Useful questions include, "What is it about my current career that isn't working?", "What have I been satisfied with in previous positions?", "What would I change in my current career?"
It's important to understand your reasons for considering a change career. For example, are you really dissatisfied with the organisation's culture, your manager or the commute?  If so, changing company or role may be better than a complete career change.
Psychometric assessments to uncover your motivation, aptitude and personality could be useful says Dr Rob Stickland.
Explore what you would like to do
Author of "How To Get A Job You Love," John Lees says it's important to find something to get excited about. Organised curiosity is the key to making a big career change – you need to be energised to develop the courage to reach out to new contacts and to keep pushing on doors. It's always easier to do this if you're driven by an insatiable sense of enquiry.  When you're in front of people, (informed) enthusiasm helps convince people that you're really going to make the sector change – and helps them remember you.
Many people can find it difficult to think about what they would like to, so David Dean recommends using Roman Krznaric's technique of "imagining five parallel universes where you can take a career break and do anything you like for a year. So, which five jobs would you do in these universes and why?"
Don't just focus on what you are good at says Suzanne Brennan. It's the reason so many end up in jobs they hate – someone may be great at maths, but if they end up in an accountancy practice where they work alone most of the time and have little autonomy, they may be miserable if they are extrovert and strongly value autonomy.
Research, research, research
Research was probably the most common advice. The type of research is key – whilst there is a place for internet based research, speaking to people in your target career field (information interviews), job shadowing (even just for a day stresses Madeleine Morgan), volunteering and interning can provide deep insights.
When taking advice, Hassan Shami says it's important not to assume that one person knows everything you need to know about the new sector.
Research the sector, not just roles, Anthony Albertyn recommends. Is the sector growing or declining?  What are the barriers to entry?  What are the rewards and trade-offs (both personal and financial) of working in that sector?
Skills
Once you have selected your potential career field, there are many ways to develop the skills you need and to identify your transferable skills. Volunteering, interning and completing projects in your current role were all recommended.
To conclude, recognise the journey to a new career will have ups and downs says Gill Best. Expect them and you won't be surprised.  Career change can be more a marathon than a sprint.  All distance runners have highs and lows; they appreciate the highs and don't take the lows too seriously.  They know they will pass and a new high will come along, as long as they don't give up.  The great thing about being a career changer is the finish line might be just around the corner, you just don't know.
Marcus Barber joined Anderson Yorke in 2016 to support our clients in London, the Home Counties and East Anglia. As a trained career coach and experienced search consultant, he appreciates the many challenges faced by employers and the value of supporting staff to transition their careers.