Seven steps to help incoming leaders engage a newly inherited team
April, 2016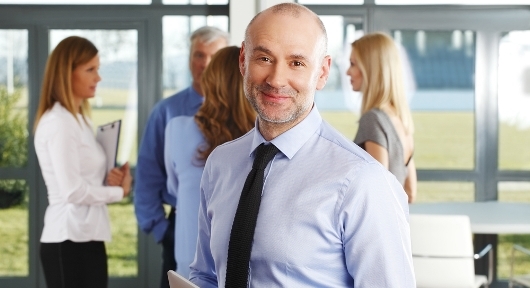 If you are moving into a new leadership role or executive position, it is highly likely you will be inheriting a new team. Your initial transition will be a critical period for forming effective relationships and for defining expectations.  Yet in our experience, many executives give insufficient consideration as to how they should approach this transition.  It can be a disruptive time for all involved. You are aware that you are being scrutinised by your new team and they are aware you are evaluating their contribution. While it's essential that you focus on building team cohesiveness, you must, at the same time, take an objective look at the capabilities of your team and form views about the right way forward.
It's an issue that has been discussed recently by Deloitte in their report 'Executive transitions: Steps for re-recruiting and engaging your team'.  Authored by global director for research and transition initiatives Dr. Ajit Kambil, the paper focuses on 3 key considerations – your team inheritance, your CEO or manager's expectations and your team's sense of 'What's in it for me?' Based on these, Kambil identifies seven key steps that an incoming leader can take during the early days, weeks and months of a transition to effectively engage a newly inherited team.
The steps highlight the importance of effective communication whether it is making the team aware how you are spending your time, authentically connecting with your direct reports or considering the impact of the information you are sharing about yourself. Kambil also acknowledges some of the harder decisions that may need to be made in the early days to address any dysfunctional aspects of the team.
Click to download the original article: 'Executive transitions: Steps for re-recruiting and engaging your team'