Getting the structure of your CV right
October, 2015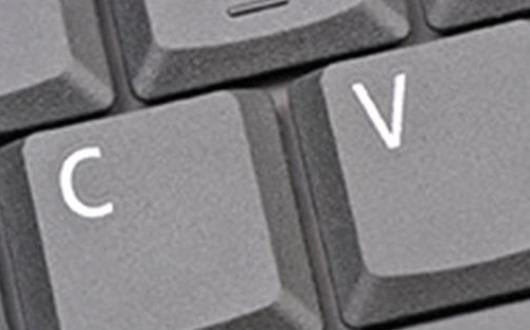 Compact, pocket, bite-sized, mini: today's time-conscious society likes its information to be well packaged and easily digestible. Hiring managers are no different, with the average recruiter reportedly taking all of six seconds to decide whether a candidate's application is worth pursuing.
The way you present your CV or resume is therefore as important as the information it contains, with a clean, clearly laid-out structure usually afforded greater consideration than something that falls badly on the page. This is particularly true in the case of a resume, which, strictly speaking, shouldn't extend beyond a single page.
Here is our fittingly compact guide to structuring your CV or resume:
Title/header
Besides your name, the top of your CV/resume is also a neat place to include contact details, namely a single phone number and email address. This information shouldn't take up more than a couple of lines on the page with a centred alignment generally advised.
It's now also common practice to include URLs to your professional profile on LinkedIn and other sites. Your employer will almost certainly consult these, so you may as well put the information where they can see it.
Personal statement
A summary or personal statement is an essential component of a CV or resume when it truly adds value. This should contain three to five lines that summarise your strengths and what you're looking for. Treat it as a sales pitch and keep it professional.
Work experience
Unless you're a recent graduate, professional experience should be listed before education and qualifications on the page.
Use reverse chronological order to detail your most recent positions first, starting with the company name and a one-line description of what it does. Your job title should be followed by clearly bullet-point key responsibilities and achievements (between two and five for each role). While a resume can afford to be more vague around dates, a CV should account for any significant gaps in employment.
Education and qualifications
List vocational qualifications before academic ones and start with the highest qualification first. You should include relevant courses and training your have undertaken even if they didn't result in a formal qualification. Avoid referencing anything below university level unless directly relevant.
Further information
Including any additional information is rarely a pre-requisite, so only include things like IT skills or professional memberships if they really add value. Avoid the superfluous 'references on request' at all costs.
Having restructured your CV, it's always worth having a friend or ideally a professional recruiter check it over to see what they think. Try out the rule on them: would a six-second glance really leave them wanting more?