Finding hidden leaders….
February, 2017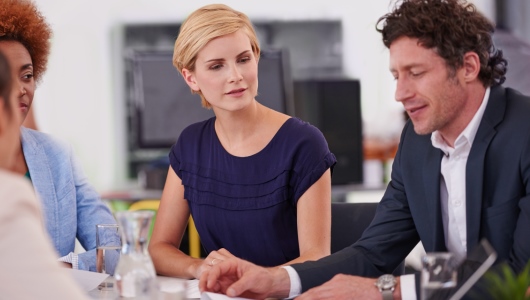 Kevin Lane, Alexia Larmaraud, and Emily Yueh
For many organisations, the search for their next generation of business leaders represents one of their biggest headaches. Most, suggest McKinsey, will rely on their development programs and their internal high fliers, while the remainder may, despite the costs and potential risks, also look outside their organisations to fill key roles.
Regrettably, McKinsey argues, far fewer will systematically scan for the hidden talent that often lurks unnoticed within their own corporate ranks! Sometimes those overlooked may have unconventional backgrounds, be reluctant to put themselves forward, or may even have steered clear of the standard development path. Regardless of the cause, it's a wasted opportunity when good leaders are overlooked, and it can leave individuals feeling alienated and demotivated.
In their short article, Lane, Larmaraud and Yueh explore the causes of the hidden-leader problem and propose a few simple techniques to address it. Proactive efforts, they assert, are the key to identify promising candidates for promotion who are not on the list of usual suspects – think "hunting" as opposed to "harvesting".
With practical recommendations and examples grounded in real-world experience, their proudly quote the global head of organisational development and talent at a world leading pharmaceutical companies, who advised, "We have increasingly been thinking about how to tap into our hidden leaders so as to unleash the full potential of the organization in a more systematic way."
Click here to download the full article McKinsey Quarterly – Finding hidden leaders 2017
Reproduced with permission