Executive Interim Management in the 21st Century
December, 2016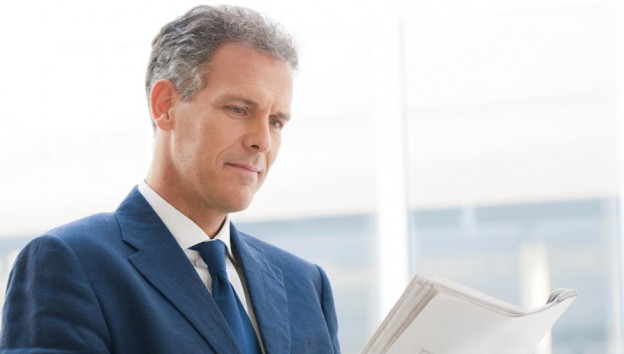 The use of professional Interim Managers grows year on year, but there are still many misconceptions surrounding what they do…. So, with twenty years of Executive Interim Management recruitment behind him, we asked Richard Beesley, The Miles Partnership to recount his views of the qualities he seeks when recruiting successful interims.
"Contrary to the view we have from the inside, I still regularly encounter apprehension to the contribution that an interim can make to an organisation. Aren't they just posh temps? Can't they get a proper job? I don't have any gaps to fill, so why would I need one?
So let's look at what I search for when hiring?
Undoubtedly, professional Interim Managers will have already been successful in a corporate career and are serious achievers. They will have generally had a "window" of opportunity which has allowed them to reflect on the way forward – they choose to share their expertise with a range of employers, often operating through their own limited companies and being rewarded on a daily rate basis. If they don't deliver, they don't survive…
Typically, they love variety and challenge – they are "Fixers", who solve problems and can accelerate change for clients, often in situations which need unlocking by an outsider, with a fresh set of eyes.
They are good leaders and get people "on side" quickly (great interpersonal skills are a must have). They don't pose a threat to company staff, often enabling the flow of ideas and communication. Indeed, many of the solutions to problems in organisations are already there – they just need "unlocking".
Once they have achieved the agreed objectives, they move on – no lengthy notice periods, LTIP's, pensions or bonuses to consider. Before exiting they by and large make sure that the knowledge gained during their stay is transferred to their client.
So how would they answer those apprehensions above?
• "Posh temps" – In my view, interims assess a problem, put together a plan to fix it then roll up their sleeves and deliver through the people in the business. They are not temps, doing a repetitive job, nor posh.
• "Proper job" – this is a proper job. It can deliver great personal satisfaction to the interim, while also offering a real alternative to clients when speedy action can be critical.
• "Gaps" – the word interim suggests gaps, but the assignments are about getting a job done, not about keeping a seat warm.
The market for their services has been interesting over the last economic cycle. When the downturn came in 2008 firms tended to hold on to enough of their senior permanent talent to run projects and change scenarios (almost entirely relating to downsizing). This was different from previous downturns, when the most expensive staff were often exited quite quickly and Interim Managers were often brought in to keep things running.
Experienced Executive Interims (some have been engaged in this type of work for 10-15 years) mostly kept working, but there was a flood of potential new Interim Managers who had been displaced from their roles. Sadly some thought that interim work was a route to permanent work – it's not since the agendas are completely different. Some new entrants have "made it", many have not.
In the last couple of years the market has improved for Executive Interims, there are more roles and daily rates have started to return to their previous levels. Confidence is returning in the economy, although austerity is still part of everyday parlance, and there is a belief that we will see a greater flow of roles where Interim Managers can make a real contribution to the economy.
More clients are starting to see the benefits of using Interims strategically, by maintaining a well qualified core staff and supplementing it with senior, experienced people who can be switched on and off at will, either to undertake change work or sometimes to backfill for others doing this.
A few examples of how clients have benefitted from interim resource:
• Post merger integration
• Delivering complete turnarounds
• Developing and launching new products
• Communicating change (internally and externally)
• Controlling costs, refinancing, improving cash management
• Creating sales pipelines and marketing strategies
• Reducing spend through improved procurement
• Undertaking due diligence
• Downsizing / Restructuring
• Bid management
• Systems recovery and enhancement
In short, interims – or "Fixers" as I often think of them – can provide a valuable service to clients, solving problems and delivering project success in times of transition, crisis or change. The payback on their intervention is often a large multiple of the investment.
If you would like to find out more, please do get in touch."
Richard Beesley, Partner, Executive Interim,The Miles Partnership