10+ Practical Tips on Networking
October, 2016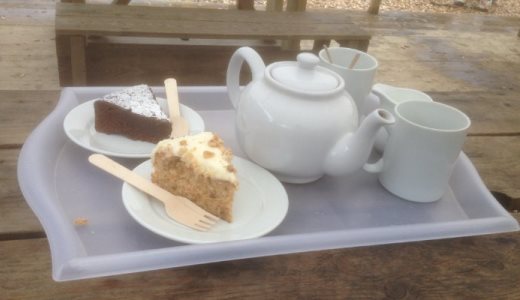 One of my LinkedIn connections once suggested I might be a Black Belt in networking. That most certainly I am not! I have though read quite a few words of apparent wisdom, or perhaps platitudes, on the subject:
Dress to impress. Clean your shoes. Prepare your elevator pitch – yuck! Though the words "lift pitch" doesn't sound quite right. Have your business cards at the ready. Go to events. Talk to people. Smile. Look people in the eye. Be confident. Stand tall. Firm handshake and all that. Work the room…
As I prepare for my annual trip to the CIPD exhibition in Manchester on 9th & 10th November so I ask myself what is this networking lark? Last year, I loved listening to Sir Clive Woodward speaking with passion about rugby, business and T-CUP. Thinking Clearly Under Pressure. I picked up all sorts of invaluable ideas, trends and innovations in the areas of recruitment, coaching and all things HR. Most of all though, I loved sitting down chatting over a cup of tea networking with HR friends old and new.
I thought I'd share some of my practical thoughts and ideas on networking and give my perspective on what works for me and what doesn't. Some of my thoughts may be viewed as ambiguous or indeed contradictory, but it's not rocket science.
In terms of context, most of my professional life has focussed on career management and outplacement. And networking does indeed work. Various statistics quote that over 50% of people find their next job through networking. Moreover networking works in so many other contexts. For example, I support an annual charity fundraising cycling event, the Queen Eleanor Cycle Ride. And out of all the people taking part, almost everyone initially found out about it via word of mouth.
So the advice is: "Go forth and network!" But first reflect on your objective. What information do you want to find out? What image do you want to impart? Who could help you? How might you help others?
Networking events are to my mind though a potential misnomer, as are networking organisations. In my view, networking is best done 1:1, ideally face-to-face and takes time. One of my old colleagues used to bounce around the room enthusiastically, just like Tigger, saying hi to loads of people, exchanging cards, and then 90 seconds later excusing himself to bound over to see someone "really important" – only to repeat that again and again. Is that really a good example of networking?
Networking is not a tap to be turned on and off. It's not a question of today I'm going to be networking – or not!!" It's now! Every personal interaction could be a networking discussion. It can be chatting to an almost total stranger whilst walking across a muddy field – it turned out his son-in-law was my client's Group HR Director…; spending time with the family – son: "Can you recommend a good employment lawyer in Manchester? Someone I met yesterday has one of those settlement agreement things;" It can be sitting supping cups of tea talking to random people at the CIPD exhibition.
But first, before networking, think about who you know. Work, home, friends, family, hobbies, passions, neighbours, colleagues, suppliers, friends of friends… Brainstorm against each and every category. Go for volume. Don't judge at this stage whether people can be of help or not. Dig out your address book. Download your phone contacts. Revisit all Facebook friends, LinkedIn connections, Twitter followers. Empty out your business card box. Dust down your rolodex. Double check your Xmas card list. Then build a database.
Bear in mind good effective networking is so often outwardly facing. It's the people at the periphery of your network who are most likely to offer you different perspectives and fresh insights. If you just concentrate on a close-kit inwardly focussed group (clique) of friends who all mix in the same circles you will probably all have the same friends, viewpoints and in jokes. That's not networking. It's what I class as playing ring-a-ring-a-roses!
Whilst the frequency of your networking interactions is important, quality always wins over quantity. Otherwise it's akin to delivering an airborne business card drop. It also takes time to ensure a real two-way interaction between both parties that is mutually of benefit.
Good networking is founded on give, not take. The more you can help others to achieve their objectives, the greater the relationship will be built on trust and respect. In time – and it will take time – your networking contact will be open to helping you. So whilst it is good practice to be clear as to your objectives and to share those with who you're meeting, make sure you keep in focus their objectives and first pose the question "How can I help you?"
See beyond your nose – people are complex. That's why I love them! People have no end of hopes, fears, interests, aspirations, challenges. All offering potential ways in which you can provide help, thoughts, advice etc. Networks will be diverse and perhaps extensive. This offers all sorts of possibilities, permutations, agendas – and it's even more exciting when you start linking people together with cross fertilisation of ideas.
The concept of "Six degrees of separation" is commonly used in networking: everyone and everything supposedly is six or fewer steps away from anyone-else. Through a chain of friends of friends any two people can be connected in a maximum of six steps. In the light of this, the larger your network and the stronger it is, the more likely the six degrees will become a reality. And one of my objectives is to personally reduce the number of degrees in my own case down to five or indeed four degrees of separation.
One way to help you to achieve greater connectivity is posing the question at the end of a networking discussion: "Is there anyone-else you could suggest I talk to?" And having done this, make sure you follow it through and thank the person who shared their network with you. Your networking connections will meanwhile only share their contacts with you if they know you will follow through professionally. Like most people I know, if there is the remotest chance that my personal contacts will be let down, left in the lurch, treated without respect or whatever, then my black book is firmly slammed shut.
We're confident; we're assertive; we know what we want to say; and we're focused on driving that networking discussion! For once though take a back seat! Relax and focus instead on being "all ears". Ask open questions and listen. Pick up on the non verbal signals. Sometimes what's not being said is equally as important as what is!! Genuinely concentrate on what the other person has to say rather than focusing on what you want to say. Don't interrupt, debunk, argue, trump or devalue what's being said. Instead, reflect back what someone has shared and say "tell me more…"
At various points in our life, we network for different reasons. This is particularly pertinent for people experiencing redundancy. The whole gamut of emotions may ensue: anger, sorrow, elation, dejection, confusion, fear, self doubt etc. Different people within our network can support us in different ways - whether it is to console, encourage, advise, reflect, or to provide direct access to influencers and decision-makers, or indeed they might be the person who directly holds the key to your next job. Also consider the extent of knowledge and influence your contact has as well as how close they are to you and their personal interest in you. Whilst networking per se is positive, it helps to pose yourself the question of who to network with, why and perhaps when. Until you're ready to talk to decision-makers it may be worth keeping your powder dry…
LinkedIn is not THE answer! It is but a very useful tool in my networking. It fulfils the role of address book, database, email, shop window, knowledge management tool etc. But it's so very easy to hide behind the technology. To be effective, networking has to be interactive, not passive, and is ten times better done face-to-face.
And, believe me; you don't have to be an extrovert. I'm not!!! Be real! Be yourself!!! Some of the best conversations I find are to be had around the edge of the room away from the limelight. Many other people are likely to be equally fearful of being the wallflower left in the corner by themselves whilst others enjoy the "buzz of the networking event". Networking is moreover a skill that can be learned. As Gary Palmer, or perhaps someone else (!!), once said "The more I practice the luckier I get!"
Networking really can be fun! If you are going to be at the CIPD Conference and Exhibition this November, give me a call on 07900 225398 or drop me an email keith.busfield@andersonyorke.com  I'd love to hear from you and have a chat over a cup of tea and perhaps even cake!
Published by Keith Busfield - Director, Anderson Yorke Associates  Sept 2016